学校主页 RACL Home

学校概况 Overview

本年校历 School Calendar

学校纪律 School Policy

董事成员 Board Members

工作人员 School Staff

家长代表 PTA Team

申请入学 Registration

语言班级

Language Class

课外活动 Activity Class

教学园地 Teachers Zone

学生天地 Students Zone

各种表格 School Forms

校园通讯 Newsletter

电邮联络 Mailing list

图片展览 Photo Albums

足球活动 Soccer Team

鸣谢赞助 Donors/Sponsors

雪舟基金 Julia Nan Fund

相关网站 Other Links

Family Account Access

Seminar/Workshop
学校新闻 SCHOOL NEWS AND ANNOUNCEMENT
(3/25/14) Purchase at Amazon to Support RACL


Shop at AmazonSmile now through 3/31/14 and Amazon will donate an extra $5 to Raleigh Academy Of Chinese Language. Click on this link to get started: http://smile.amazon.com/ch/58-2190391
(2/14/14) School cancelled on 2/15/14


No class on Saturday, 2/15/2014: The classes on 2/15/2014 are cancelled because FHBC will remain closed due to adverse weather. A make-up date will be announced later.
周六(2014年2月15日)学校不上课:因为FHBC因恶劣天气关闭,2014年2月15日学校不上课。
We wish you a happy and warm Valentines Day!祝大家情人节快乐,温馨,温暖!
(1/17/14) Spring 2014 School Calendar is updated

(1/2/14) RACL will start Spring 2014 Semester on January 4


The Spring 2014 semester will start at January 4 and end at May 17 with 16 total academic weeks. The school wide picnic and camping is planned on June 14.
(1/2/14) RACL 将继续进行2014春季新学期的学生招生注册


注册时间:周六(1/4/14), 9:40 am - 11:30 am
注册地址:洛丽市 Forest Hills 浸礼会教堂: S308房间 201 Dixie Trail, Raleigh, NC 27607
上课时间:语言班每周六9:30am-11:20am;课外活动班11:30am-12:20pm。
在2014 年1月1号之前注册的, 可以免掉注册费 ($25)
RACL (Raleigh Academy of Chinese Language) will hold onsite registration for the 2014 Spring semester.
Time: Saturday(1/4/14), 9:40 am - 11:30 am
Location: Forest Hills Baptist Church, Room S308 201 Dixie Trail, Raleigh, NC 27607
Classes: Language Classes 9:30am-11:20am; Activity Classes 11:30am-12:20pm
The registration fee ($25) will be waived if you register before January 1, 2014.
You may also check out the RACL Spring 2014 Activity Class for any details about activity classes.
(10/18/13) RACL will host CFNC College Planning Workshop


Parents! Are you interested in learning more about how to best prepare your children for college? Come out and engage in a workshop designed to inform you of the important aspects of college readiness.
When: November 2nd, 9:45 a.m. to 11:00 a.m.
Where: FHBC Room E250, 201 Dixie Trail, Raleigh, NC 27607
For more information please contact Ye He at y_he@uncg.edu
(6/18/13) 纪念南雪舟 Julia Nan 奖学基金


经雪舟家长同意,洛丽中文学校(RACL)和北卡华人联谊会(CAFA)联合倡议,建立洛丽中文学校纪念南雪舟 Julia Nan 奖学基金, 将用来奖励华人社区里品学兼优的学生,也希望此纪念能给痛心的父母和亲友们一丝慰籍。
请大家写支票到:RACL,并在备注栏里写上:洛丽中文学校纪念南雪舟 Julia Nan 奖学基金(RACL Julia Nan Memorial Scholarship Fund)。
南雪舟(Julia Nan)追思会将于6月22日10点30分在Forest Hills Baptist Church举行,参加追悼会的家长,同学,朋友可以在现场捐款。
(6/8/13) RACL hosted School-Wide Picnic and Camping at Jordan Lake


To celebrate the end of the 2012-2013 school year, RACL hosted a school-wide family picnic/camping at Jordan Lake on Saturday, June 8. The camping program consisted of grilled foods, drinks, campfire, karaoke, movies, live prize drawings, swimming, and more…
Food, fruits and drinks were provided for dinner. We had reserved five group campsites; nearly three hundred parents and children joined us for the celebration events.
We thank all the volunteers and sponsors to make this celebration event possible!
(4/16/13) Fall 2013 Registration Fee Update


In order for RACL to better manage space rental and class placement, RACL Board has decided to install a registration fee of $25 for classes effective Fall 2013. However, this fee can be waived if students register early. Please check out the Registration Fee Notice for more details.
(2/16/13) RACL will host Youth Chinese Test (YCT)


The Youth Chinese Test (YCT) is organized by the Office of Chinese Language Council International (国家汉语国际推广领导小组办公室,简称汉办). It is a standardized international Chinese proficiency test. RACL will host YCT on March 24, 2013 between 2 PM and 4 PM at the Forest Hills Baptist Church campus.
RACL students, please submit your registration form with payment to the library on January 26 or February 2. For more details, please contact academics@racl.org.
(10/27/11) 我校严定先生被授予热心海外华文教育杰出人士奖:


为奖掖热心海外华文教育人士,激励更多人关心和支持海外华文教育事业,国务院侨务办公室和中国海外交流协会决定评选 并表彰一批热心海外华文教育的杰出人士。经有关海外华教机构推荐,国务院侨务办公室和中国海外交流协会审核,决定对189名 热心海外华文教育人士予以表彰。我校严定先生被授予热心海外华文教育杰出人士奖。Congratulations to Ding!
洛丽汉语学校位于洛丽市的 Forest Hills 浸礼会教堂:
Forest Hills Baptist Church
201 Dixie Trail
Raleigh, NC 27607

邮政信箱为:
Raleigh Academy of Chinese Language
P O Box 50375
Raleigh, NC 27650-6375
2014 Chinese New Year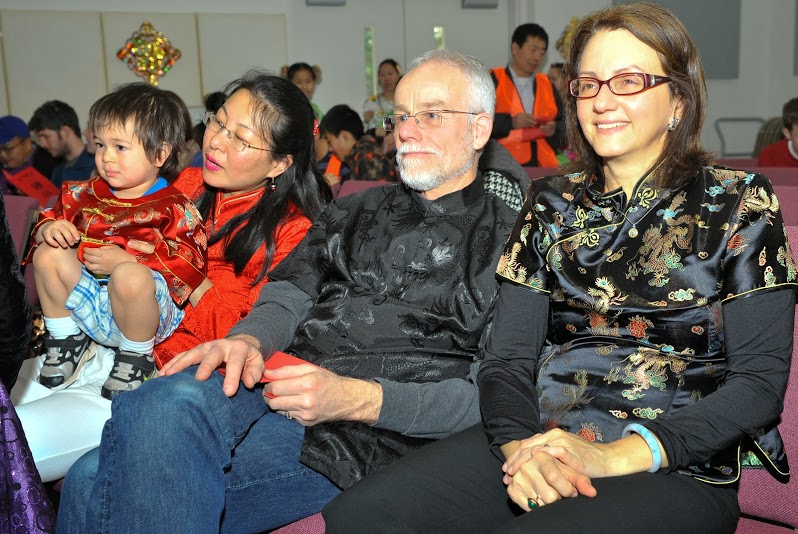 2014 Chinese New Year (2)
2013 CFNC College Admission Seminar
2013 Camping at Jordan Lake
2012 Camping at Jordan Lake
2011 Camping at Jordan Lake
2011 Spring Activity Class